Would you rather feel satisfied with your commercial landscaper or frustrated?
You have dozens of landscape companies to choose from. What most people do is to stick with their existing contractor because it's easier not to fire someone--even if they're not meeting your needs. We want to work with you for a long, long time. That's why we take care of everything, in every season, and bring the best personnel, solutions, and products the marketplace has to offer.
When you work with GroundSystems, you benefit from having a single source for all your landscaping needs.
See what our customers have to say about working with us.
"It's easy to recommend you guys because you are consistent, trusted, great to your employees, quick to respond, customer service unlike any other, easy to work with if there is ever any issues, and knowledgeable.  You truly make our job easier."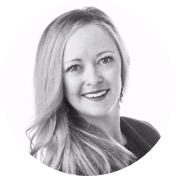 Emily Barnes, Property Manager, JLL
Why Work With GroundSystems?
As our partner, you have instant access to the people responsible for managing the landscaping needs for your commercial property. Together, we'll evaluate your property and determine the necessary programs to meet your property's specific needs.
Imagine that:
You eliminate the burden of worrying about your grounds and stay focused on your tenants and owners

Your mind is at ease knowing that all your locations are served equally well

You can take credit for all the things going well, rather than fielding phone calls about problems

You have a great looking property--without having to think about it.
When you partner with us, this is your new reality.
Our Promise to You
Proactive service. Salting, snow removal, pruning--taken care of, before you ask. Because we want to avoid poor tenant experiences and snow-related incidents as much as you do.  
One dedicated point of contact. Your account manager coordinates work for all your locations, so you can spend time on your tenants, not managing multiple relationships with vendors.  
Region-wide resources ensure you're covered. Because we operate multiple locations, we're closer to wherever you are. We'll call on the location that can most efficiently meet your needs.  
Swift response times. You'll get the fastest response time in the industry. Our systems, talent, and locations enable us to serve you unquestionably fast.
A steady supply of salt. We operate strategically placed salt domes around the region to ensure that it's available whenever you need it.   
Back to Top